I have it clear. I always want the best hosting for my website. The best according to the stage in which I am clear. And that's why I went from paying about € 9 on Webempresa to paying $ 99 a month on WPEngine.
And why so great madness?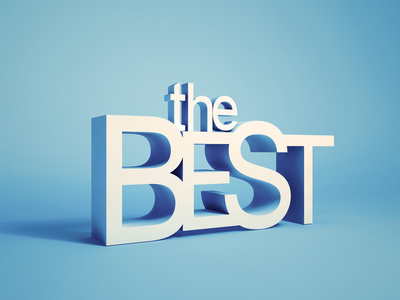 Well, that's what I'm here to tell you about. ?
WHEN TO MAKE THE LEAP TO MORE PROFESSIONAL HOSTING
This phrase is confusing to me. More than anything because I know websites with 4000 and 5000 daily visits, hosted on Webempresa.
And they are going very well. So it's not that I'm more professional. But obviously it is the best hosting for my website.
And with 600 daily visits, I decided to migrate.
What is known as a Managed WordPress Hosting server .
What were the reasons?
Well to tell you now is to anticipate events, but there is one thing that I have increasingly clear. If something can save me a few hours a month, I will gladly pay it , because I will be able to invest those hours in growing my business. And for me that is reason number one.
And now better, I tell you why I think WPEngine helps me save time and that's why I made it the best hosting for my website.
WHY WPEngine WAS THE BEST HOSTING FOR MY WEBSITE
As I was saying, I want to save time. And that is question number 1, and therefore I took into account these points:
As a technician, I enjoy procrastinating and dedicate myself to adjusting plugins to gain a second. To improve security around here. See if the backups go. A … 1000 things! With WPEngine, you forget about cache plugins, security, or backups. They take care of everything!
Most of my most powerful clients are also migrating to WPEngine, for reasons similar to mine. And it allows me to manage each control panel from a single site, with a dropdown I choose the account and that's it. Having my account next to theirs prevents me from constantly changing.
And it has developer tools. I can have a model of a website created, and in a couple of clicks, set up a development site for a website, based on that model, and also, the client can see the development live. Then I just have to transfer that new website to your server. Easy Easy!
The support is still excellent, at the level of Webempresa, so I am very happy. Of course, in good English. But even so, I consider it the best hosting for my website.
AND IT ALSO HAS THESE MORE TECHNICAL FEATURES:
Ultra-fast speed. Mine was going great with Webempresa, and web loaded very fast, but constantly watching her, paying for CDNs, etc … In WPEngine whole issue of cache is managed them, the servers are fast, and from the professional plan included the CDN. So I continue just as fast, but without having to do anything myself. Let's go!
Exceptional security. More of the same, at Webempresa it was very good, but you still have to do your part of the job. Here nothing at all. All well insured and with very good proactive security. Also, the backup system works very well. They are daily, and you can do it whenever you want, download it, or recover it with a single click. They are kept for 30 days.
Scalable. As you need more, they can expand machines, and you will never be short. Although a well-managed shared server can withstand 4,000 or 5,000 visits a day, let's say it better not to give you many visits to enter at once. In WPEngine I have seen concurrences of up to 150 visits at the same time and without any problem. Do you see why I consider it the best hosting for my website?
Staging. This means that with a single click, I have a copy of my website, to test, or create a new design, and then apply it to the live site.
As you can see, when we talk about managed, we mean that you ignore most of the daily management and maintenance of your website. And that's time, and time in business is money, if you know how to invest well.
In fact, they do not let you install cache plugins, security plugins, or backups, because they would interfere with their systems and their capacity. Better this way, one less thing to think about!
AND IT HAS THESE "DRAWBACKS"
And since I always like to tell the truth of what is behind, I tell you some details that you should take into account.
There is a list of not allowed plugins. And yes, like the one you like to make any bullshit on this list, no, you will not be able to use it. When installing it after a few days you will see that it disappears. And what plugins are on the list? Well, or the ones you don't need, as I said before, or, because they are not secure, or they use obsolete libraries, so they do well not to let you use it (another reason to consider it the best hosting for my website).
It is pure hosting, nor does it manage domains, nor does it manage emails. That's. You can have domains elsewhere. In my case, I buy them in Namecheap, and from there I manage it. Email the same. You can buy in Namecheap, a private email plan, and for $ 15 a year, you have a good email capacity, or for comfort and functions, I have opted for Google Apps, which costs me € 4 a month.
They are limited facilities. The basic plan only allows you to have a WordPress or live website, and those you want in development, and my plan, for example, allows me to have 10 WordPress. They are not all you want like on other servers. Visits are also "limited", but I better tell you how the plans go.
Well, when you access the WPEngine website, you will see three plans, although there are more for those who have a higher volume of visits.
The Personal plan is characterized by leaving you a single WordPress live, let's say, and having a limit of 25,000 visits, and 10Gb of SSD hard drive for $ 29 per month.
This limit is not that they close the tap once you arrive, but if you exceed it, they bill you $ 1 for every 1000 extra visits. You will see if it pays to move to a higher plan or not.
I was in that plan when I migrated to WPEngine, but when I merged Negociosenauge.net with my blog , I was too much of those visits, and I was interested in expanding the plan.
So now I am on the Professional plan , which already allows me 10 installations, includes CDN, 20 Gb of SSD hard drive, and 100,000 visits. So at the moment it did not happen. All this for $ 99 a month, or cheaper if you pay annually.
MY PERSONAL EXPERIENCE WITH WPEngine
As I have told you, I am very happy.
It makes my job as a developer easier, and it has taken away from me a few tasks, which by professional default, entertained me more than necessary.
The web works well, fast, with very good response times. And the support for the doubts you have is great . For example I finally have it in SSL, thanks to your help, which I have never finished working well before.
What do I pay much more for? True, but you have to bet on business . And in the same way that you would move to a bigger place, where more people can enter at the same time, to see your products and services, and that it does not collapse, someday you will end up moving to better servers, that assure you a good response in stress situations that a heavier website can have and with more visits.
It is also an excellent option for Online Schools, since it allows a simultaneous influx of students better, without noticing the slow server, than in other servers.
It is not an option for everyone, that is clear. Only for those who have online businesses, that you are billing and selling, and you start to have a curious number of visits, and then you take the leap, to ensure good quality, without waiting to the point of starting to have failures.
If you are serious about your business, you should also bet on higher hosting.
And if you dare to change, contact them, and I got an exclusive discount coupon for followers of Ants in the Cloud. You just have to enter WPEngine through my affiliate link, and the 20% discount coupon will be applied automatically in the first three months.
WPEngine – WORDPRESS HOSTING COMPANY REVIEW – 2020
WPEngine is a company with more than 80,000 high caliber customers in 140 countries and serves approximately 5% of the web per day or the equivalent of 200 million people. Its focus is only on the WordPress content platform which represents 60% of the sites that use some CMS and 28% of the entire web. Its platform was sponsored by Automattic, a WordPress developer group.
The company uses the best cloud servers from Amazon and Google, offering low-cost services at the enterprise level in a fast, scalable, highly available and secure way.
Bloggers who appeared in the media such as Dr. Phil, Huffington Post, TechCrunch, Mashable and HackerNews had peak visits of up to 15,000 simultaneous hits per second and never had their sites down. The same can apply to people who have a high chance of appearing in Brazilian media or in any country.
Part of the secret is the use of MaxCDN's premium CDN and another is the development of an on-demand code that connects WordPress to Nginx's front-end servers. In the beginning, the WP Engine had revealed techniques such as the use of clusters, load balancing as well as caching the website and database in RAM, but now it no longer reveals making it secret.
The most interesting thing is that if you know of a person who has a website that is suffering from many visits, you can contact the WP Engine to take emergency measures. In some cases, she was able to handle more than 100 million requisitions in less than 12 hours.
Key WPEngine features:
In July 2018, WPEngine acquired one of the best frameworks for integrating tools and managing themes for WordPress. The Genesis Framework and the premium themes from StudioPress, which it now makes available, free of charge, to those who buy hosting at the company. The advantage is that, in addition to the framework, you will have available more than 35 premium themes worth $ 2,000 dollars to choose from. They are highly customizable themes combined with a framework that guarantees protection against hackers and high performance, helping to load the page.
WP Engine's plans also come with a WordPress site auto-migration tool.
Development tools like Git.
Site staging tool to apply changes in test mode and only then put into production.
Automatic daily backups.
Applying updates to major versions of WordPress automatically and testing minor updates before releasing them to customers.
WPEngine now offers Let's Encrypt CDN and SSL free of charge for all plans.
Management of user permissions to delegate roles and grant access to employees.
Activity logs such as updates and published content to provide greater governance.
SSH access available to manage WordPress sites.
Easy owner transfer for the transition of payments and websites to the customer after delivery of the project.
Selection of the 40 thousand plugins available in the directory to recommend and offer the best possible result to the customer.
24/7/365 support, (24 hours including weekends and holidays).
Some negative points:
Some of the negative points cited by people include WordPress configuration policies considered a little invasive by some and restrictions on the use of plugins such as caching, having to use the optimized WPEngine applications.