WP Engine offers cutting-edge features that make this provider a winner in a demanding market
The founders of WP Engine decided to provide more than one hosting service – they wanted to create a world-class managed WordPress hosting platform that would compete in performance and speed.
While WP Engine faces stiff competition in the WordPress managed hosting market, they have managed to stay ahead due to their excellent resources that have earned the company's reputation for recognition among companies, marketers and developers.
With its innovative technology, WP Engine guarantees high-level security for your WordPress site, impressively fast load times, daily backups and automatic updating of WordPress plug-ins. Some exclusive features of WP Engine include testing, which allows you to automatically create a test copy of your website, Git version control, and seamless transfer of installations from free to paid plans.
While there is clearly a lot for WP Engine, the lack of email and domain registration is a bit annoying. For domain name and email, you would have to use a third-party URL registrar and an email service provider, respectively. This is not only an inconvenience (especially for beginners), but costs can also increase.
Overall, WP Engine's premium prices, even at the entry-level, can be a bit daunting for those new to WordPress. However, any user familiar with WordPress will be impressed by the highly managed platform that WP Engine offers.
Solid hosting platform that allows you to focus on what really matters
Site security: The security features of WP Engine are among the items that really differentiate this platform. E-commerce companies will particularly appreciate the availability of the Secure Socket Layer (SSL) certificate. SSL guarantees the security of your customers' data. As part of its security commitment, WP Engine continuously updates its firewalls and performs malware scans on a daily basis.
EverCache Technology : Speed ​​and improved performance are among WP Engine's biggest selling points. Its EverCache technology eliminates the hassle of dealing with cache plug-ins and instead automatically takes care of the back-end object, page and database cache. The CDN (Content Delivery Network) and the cache in RAM guarantee an amazingly fast delivery of static content.
Development tools: The development tools that WP Engine offers are certainly a market reference. In particular, the one-click development area makes WP Engine a clear winner in the WordPress hosting vertical. In the past, the lack of a development area that would allow users to try out their site before going live compromised WordPress' efficiency. The WP Engine's single-click staging area completely eliminates this problem. Git version control and one-click restore options are added to WP Engine's impressive development capabilities.
Easy startup for experienced users, but not for beginners
Right away, users will realize that WP Engine is largely developer-focused. The novice user will experience a longer learning curve with the integration process. However, there is a plethora of information, including checklists and a robust knowledge base that can help you get started and you can solve all kinds of problems as you go.
Lots of automation takes the hassle out of managing your website
If you know WordPress, you'll find the WP Engine interface easy to navigate. The panel is particularly responsive and facilitates the quick execution of things, where it is a little complicated with other hosting providers. In addition to making the startup process as easy as possible, WP Engine allows you to easily move your existing WordPress site to your servers with the migration plug-in, which automates the entire process.
Friendly, accessible and expert help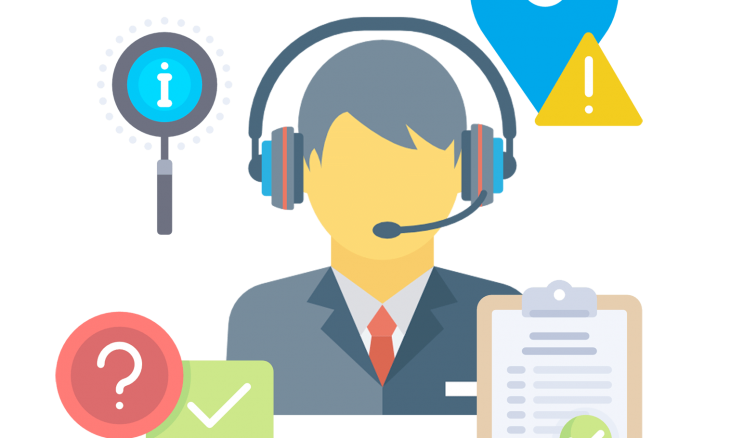 As a premium service provider, WP Engine has evidently worked hard to provide reliable support.
Users can learn more about the platform by exploring the extensive documentation on the WP Engine website. From setting up your first website to managing your hosting account, there are plenty of articles to get you up and running.
Beginner and experienced users will definitely benefit from the WP Engine's robust knowledge base.
You can contact the support team via email, chat or phone. While support for ticketing by e-mail is available 24 hours a day, seven days a week, telephone support via a toll-free number is available between 9 am and 6 pm. If you need immediate support, live chat will be available from 6 am to 8 pm central time.
The plans are competitively priced for the excellent features offered
WP Engine users can choose between four hosting plans, depending on the user's needs. These plans include Startup, Growth, Scale and Personalization.
At the initial level, there is the startup plan, suitable for setting up a blog or a small website. This plan offers a website with three environments, support for up to 25 thousand visitors per month and a bandwidth of 50 GB. At no additional cost, you also receive CDN & SSL, free continuous migration and page performance reports.
The growth plan is ideal for growing companies and provides 5 sites with 3 environments per site, 200 GB bandwidth, support for 100,000 visits per month, in addition to all the features of the startup plan.
The Scale plan is best if you are looking for greater capacity to expand your business. This plan offers up to 15 sites and 3 environments per site, support for 400 thousand visits per month, 400 GB bandwidth and all the other features of the growth plan.
Last but not least, the Custom plan, which the WP Engine describes as suitable for "mission critical sites". Large companies will benefit from the dedicated environment, high performance and availability, highly managed integration and priority support.
Each of these plans has a generous 60-day money-back guarantee.
How does WP Engine compare to the competition?
Compared to other hosting services, WP Engine prices can be a little daunting. But, if you are looking for a better top of the line hosting experience for your WordPress site, WP Engine is well worth the price. With fast loading, fast content delivery, strategic account management and robust security features, WP Engine offers more than just WordPress hosting. While price and complexity may make this platform less suitable for beginners, its primary market – high-traffic sites, Do-It-Yourselfers and tech-savvy WordPress developers – will find WP Engine a valuable hosting platform.
Does the WP Engine use cPanel? No, WP Engine has its own custom control panel, which it calls the WP Engine User Portal. This is similar to cPanel, but it was designed to be more user friendly.
What is the difference between WP Engine and WordPress? WP Engine is a web hosting service that only offers hosting plans for WordPress. These hosting plans are "managed", which means that the WP Engine takes care of things like updates and backups, so you don't have to worry about it. WordPress is a Content Management System (CMS) that allows you to create websites without knowing any code. There are two types of WordPress – WordPress.com and WordPress.org. The .com version has free plans to allow the creation of websites, but the resources are more limited.
How do I cancel my WP Engine account? You can cancel your WP Engine account on the user portal. Select "my account" and choose "cancel account". You must download all backups from your website before starting the cancellation process. Your cancellation will be processed within 24 hours.
Do I need to buy WP Engine Hosting for WordPress? Although WP Engine is a great option for WordPress sites, there are other options available. You can choose regular shared hosting or choose another hosting provider managed by WordPress.
What are the main hosting alternatives for WordPress? The best alternatives for WordPress hosting are Hostinger, InterServer and Liquid Web. You can find our recommendations in our list of best web hosting services now .